| | |
| --- | --- |
| | HENDERSON, NV |
HENDERSON, NV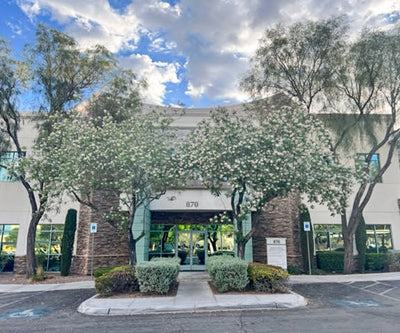 WHY SIMPLICITY LASER?
Simplicity has been offering effective laser treatments since 2009. With our extensive knowledge and expertise in removing unwanted hair we are able to provide our clients with
results that last
ADDRESS
870 Seven Hills Dr., Ste. 104 Henderson, NV 89052
CLINIC HOURS
Monday: 7 am - 7 pm
Tuesday: 1 pm - 7 pm
Wednesday: 7 am - 7 pm
Thursday: 1 pm - 7 pm
Friday: 7 am - 7 pm
Saturday: 8 am - 3 pm
PHONE NUMBER
800.559.9138
Monday-Friday
7:00 - 6:30pm (MST)
Saturday
9:00am - 3:00pm (MST)
Sunday
Closed
| | |
| --- | --- |
| | SIMPLICITY LASER is the best laser hair removal provider in Henderson, Nevada |
Tired of not wearing shorts because you haven't shaved recently? Do you hate waxing but do it to avoid razor burn? Many people have problems with unwanted body hair. They try almost everything to get rid of excessive hair in different parts of their body, but it keeps growing back. What if I told you that you could save time, money, and frustration by switching to a permanent hair removal solution? Thousands of people have already discovered that they can permanently remove their unwanted body hair with Simplicity Laser.
Simplicity Laser offers affordable laser hair removal treatments for all skin tones and types. By utilizing the latest and greatest in laser technology we can permanently remove hair from clients regardless of skin tone. Unfortunately though, our laser technology is still only effective on dark hair. Clients with blonde, red, or gray hair will have difficulty getting results.
Simplicity's laser hair removal treatment in Henderson is the answer to your hair removal needs. Our laser hair removal treatments target and destroy the hair follicles, preventing regrowth and giving permanent hair removal.
By providing the gold-standard in laser technology, certified technicians, and years of experience we ensure clients gets the results you deserve. With comfortable, efficient treatments and affordable services, there's no reason not to try Simplicity Laser today.
Putting Customer Satisfaction First
It's our goal to give you a wonderful experience, so we make sure you're comfortable every time you visit our clinic. Simplicity Laser has invested heavily in technology to make sure that your laser hair removal treatments are as comfortable as possible.
Our fully equipped facility is home to experienced professionals and highly trained staff. No matter what your skin type and color is, we're always willing to provide the best quality of service you deserve. Come visit us to learn how we can help solve your problems. We are located at 870 Seven Hills Dr., Ste. 104 Henderson, NV 89052.
Don't delay your results, get started with laser hair removal today!
CALL CENTER HOURS (MST)
Monday - Friday                 8:00 AM to 6:30 PM
Saturday                              9:00 AM - 3:00 PM 
Services Available