| | |
| --- | --- |
| | DENVER, CO |
DENVER, CO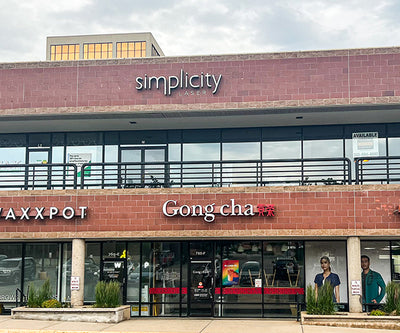 WHY SIMPLICITY LASER?
Simplicity has been offering effective laser treatments since 2009. With our extensive knowledge and expertise in removing unwanted hair we are able to provide our clients with
results that last
ADDRESS
760 S. Colorado Blvd. Ste. M, Denver, CO 80246
CLINIC HOURS
Monday: 7 am - 7 pm
Tuesday: 1 pm - 7 pm
Wednesday: 7 am - 7 pm
Thursday: 7 am - 1 pm
Friday: 7 am - 7 pm
Saturday: 8 am - 4 pm
PHONE NUMBER
800.559.9138
Monday-Friday
7:00 - 6:30pm (MST)
Saturday
9:00am - 3:00pm (MST)
Sunday
Closed
| | |
| --- | --- |
| | SIMPLICITY LASER is the best laser hair removal provider in Denver, Colorado. |
Are you looking for a permanent, convenient solution to your hair removal needs?  Do you want to be hair free without the hassle of waxing or shaving constantly? Then Simplicity Laser in Denver is the best choice for you. We offer treatments that provide lasting results at an affordable price.
You don't have to deal with stubborn hair anymore, because we have the right solution for you. The laser hair removal we provide in Denver, Colorado is the ultimate permanent hair removal solution. We utilize the very best laser hair removal technology to maximize results, efficiency, and comfort for every one of our treatments. If you want to get rid of excess hair in your face, underarm, legs, arms, or bikini line we can help you find the permanent solution to your problems. We're here to help you get quick and efficient results.
Simplicity has invested heavily in the latest laser hair removal technology, allowing us to treat all skin types and colors effectively and comfortably. In addition to our laser technology, we have some of the most advanced comfort solutions in the industry, allowing us to provide effective but pleasant treatments to all of our clients.
In addition to our cutting edge technology, Simplicity also provide years of experience and certified technicians. All of our employees are highly trained and customize every treatment according to your needs.
We always put our clients' safety and satisfaction first. Using the most reliable techniques and equipment, we are able to make every treatment as convenient as possible to patients. We offer fast, efficient laser hair removal treatments that get the job done without wasting your time. In addition to your treatments, we offer a convenient number that you can call with any questions you have.
Simplicity offers competitive pricing on all our service packages. We are committed to providing the best value laser hair removal experience possible. We offer our pricing online, and are committed to getting you the best laser hair removal deal in Denver, Colorado.
Try it today with one of our starter packages! You'll be surprised to learn how affordable our treatments are as you navigate your options. We would be more than willing to provide sufficient information about every package so you can make the right decision.
Contact us today so we can talk about your needs, give you expert advice, and provide the hair removal treatment you need.
CALL CENTER HOURS (MST)
Monday - Friday                 8:00 AM to 6:30 PM
Saturday                              9:00 AM - 3:00 PM