| | |
| --- | --- |
| | CENTENNIAL, CO |
CENTENNIAL, CO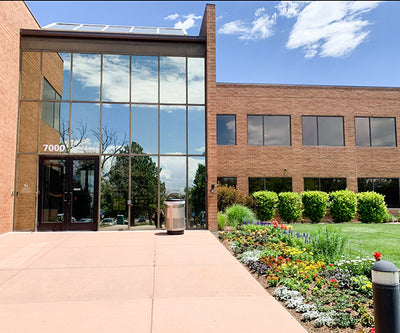 WHY SIMPLICITY LASER?
Simplicity has been offering effective laser treatments since 2009. With our extensive knowledge and expertise in removing unwanted hair we are able to provide our clients with
results that last
ADDRESS
7000 South Yosemite St. Suite 205 Centennial, CO 80112
CLINIC HOURS
Monday: 7 am - 1 pm
Tuesday: 7 am - 1 pm
Wednesday: 7 am - 1 pm
Thursday: 1 pm - 7 pm
Friday: 1 pm - 7 pm
Saturday: 8 am - 4 pm
PHONE NUMBER
800.559.9138
Monday-Friday
7:00 - 6:30pm (MST)
Saturday
9:00am - 3:00pm (MST)
Sunday
Closed
| | |
| --- | --- |
| | SIMPLICITY LASER is the best laser hair removal provider in Centennial, Colorado. |
Imagine not having to shave or pluck out facial hair; not having to wax and rip out chest, back, or leg hair. Traditional hair removal has proven to be more expensive, time consuming, and painful than laser hair removal. Most of this is due to inefficiency; because traditional hair removal is temporary, the cost for upkeep across a lifetime is astronomical. Because you are constantly having to shave, tweeze or wax the same areas over and over, you end up spending years of your life removing hair. Not to mention the pain of pouring hot wax on your skin to rip a hair out by the root.
Luckily though, we now have laser hair removal. You no longer need to rely on inefficient and temporary solutions for unwanted hair. You can now permanently remove any unwanted hair, from any area of your body. Simplicity uses next-generation technologies that are proven to remove hair more effectively and efficiently making your treatment time shorter and more comfortable than ever.
In addition to making your treatments faster and more comfortable than ever before, we also have the ability to remove hair from any skin type or color. Unfortunately, despite these advances in technology, we are still not able to treat blonde, grey, or red hair. The reason for this is that the laser targets the pigment in the hair follicle, and these hair colors lack enough pigment for the laser to effectively target. The best candidates for laser hair removal will still be those with thick, dark body hair that they would like to remove.
Simplicity Laser is the best choice for affordable, quality laser hair removal in Denver. In addition to our cutting-edge laser technology, all of our laser technicians are professionally trained to maximize results, comfort and safety. Simplicity is committed to getting you the permanent results you want.
Try a starter package today and see that laser is the solution for you!
CALL CENTER HOURS (MST)
Monday - Friday                 8:00 AM to 6:30 PM
Saturday                              9:00 AM - 3:00 PM