| | |
| --- | --- |
| | PRAIRIE VILLAGE, KS |
PRAIRIE VILLAGE, KS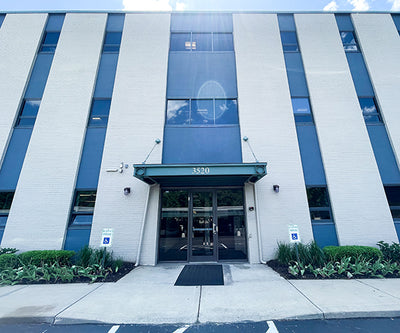 WHY SIMPLICITY LASER?
Simplicity has been offering effective laser treatments since 2009. With our extensive knowledge and expertise in removing unwanted hair we are able to provide our clients with
results that last
ADDRESS
3520 W. 75th St., Ste. 101, Prairie Village, Kansas 66208
CLINIC HOURS
Monday: 7 am - 7 pm
Tuesday: 1 pm - 7 pm
Wednesday: 7 am - 1 pm
Thursday: 1 pm - 7 pm
Friday: 7 am - 1 pm
Saturday: 8 am - 4 pm
PHONE NUMBER
800.559.9138
Monday-Friday
7:00 - 6:30pm (MST)
Saturday
9:00am - 3:00pm (MST)
Sunday
Closed
| | |
| --- | --- |
| | SIMPLICITY LASER is the best laser hair removal provider in Prairie Village, Kansas. |
Hair removal can be a frustrating struggle. Shaving and tweezing are tedious and time consuming, waxing is painful and expensive. Thankfully, Simplicity Laser can help you permanently remove your unwanted body hair with 10-12 easy, fast, and inexpensive treatments.
We utilize the latest and greatest laser hair removal technology to maximize your results. Our laser technology allows us to treat any skin tone and color; however, despite these advances in laser hair removal, we are still only able to permanently remove dark hair. Clients with blonde, red, or gray hair follicles can see slight reduction in hair growth, but it is difficult to see more than a 30% reduction with current laser hair removal technology.
UNDERSTANDING YOUR NEEDS AND GETTING RESULTS
Because we use only the newest lasers, we are able to treat people of all skin types and colors and get effective, safe results. We use very specific wavelengths of laser light to target and destroy hair follicles for permanent hair removal treatments.
Our highly trained staff tailors every treatment to your needs to get you the absolute best results. By using custom settings for each laser hair removal treatment, we are able to minimize unwanted body hair growth with every session.
Getting laser hair removal treatments is a process, most people see a decrease of roughly 10% hair growth per laser hair removal treatment.
Simplicity Laser is very proud to service the Kansas City area. We are very excited to help all of our clients achieve their dreams and goals.
Try out our services today with an introductory package and start seeing results.
CALL CENTER HOURS (MST)
Monday - Friday                 8:00 AM to 6:30 PM
Saturday                              9:00 AM - 3:00 PM 
SERVICES AVAILABLE