Refer a friend & save
You can refer as many friends as you want- there's no limit! Remember though, only friends who have never been treated at Simplicity qualify. Friends can sign up in the clinic or over the phone. You will receive an email in 7 to 10 business days letting you know you've gotten your free month(s)!
In order to get your reward, your friend needs to provide your name when they sign up for their membership.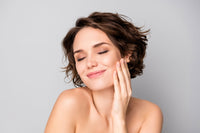 1 Month Free
Refer a friend to any 18-month membership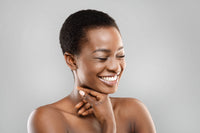 2 Months Free
Refer a friend to the 24-month full body membership
---
Frequently asked
I'M A CLIENT WITHOUT A MEMBERSHIP, CAN I STILL REFER FRIENDS?
Absolutely! If you have a deal package and you refer a friend to one of the 18-month memberships, you get one more treatment free or one month of any membership free. If you refer a friend to the 24-month full body membership, you get two more treatments free or two months of any membership free. There's no cash value for any referral rewards. 
I'M A CLIENT WHO HAS PAID OFF MY MEMBERSHIP, WHAT REWARD DO I GET?
You're a client who doesn't have monthly payments because you pre-paid for your membership and you sent a friend to Simplicity. You will be able to extend your membership for 1 to 2 months for free.
WHAT IF I HAVE QUESTIONS ABOUT MY FREE MONTHS?
If you want to know what month you got free or if your friend signed up yet, just shoot us an email at rewards@simplicitylaser.com. If you have questions about how the rewards program works you can also ask your technician during your appointments!