| | |
| --- | --- |
| | BOUNTIFUL, UT |
BOUNTIFUL, UT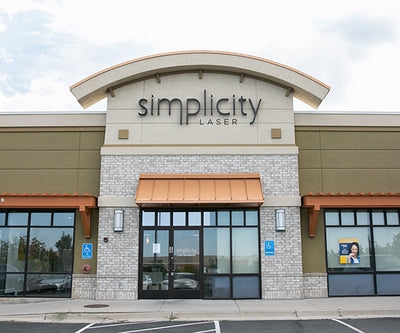 WHY SIMPLICITY LASER?
Simplicity has been offering effective laser treatments since 2009. With our extensive knowledge and expertise in removing unwanted hair we are able to provide our clients with
results that last
ADDRESS
24 South 500 West Suite C W. Bountiful, UT 84087
CLINIC HOURS
Monday: 1 pm - 7 pm
Tuesday: 7 am - 1 pm
Wednesday: 1 pm - 7 pm
Thursday: 7 am - 7 pm
Friday: 7 am - 1 pm
Saturday: 8 am - 4 pm
PHONE NUMBER
800.559.9138
Monday-Friday
7:00 - 6:30pm (MST)
Saturday
9:00am - 3:00pm (MST)
Sunday
Closed
| | |
| --- | --- |
| | SIMPLICITY LASER is the best laser hair removal provider in Bountiful, Utah. |
Did you know that the average woman spends 72 days of her life shaving her legs? That is a total of 1,728 hours across a lifetime spent removing the hair from just your legs. Imagine all of the amazing things that you could do with that time if you were able to eliminate that from your routine. The good news is that freedom and flexibility are within your reach. Simplicity Laser offers a permanent hair removal solution. With Simplicity's state of the art laser technology, you can permanently remove unwanted body hair in 10-12 laser hair removal treatments. We use the Candela Gentlemax Pro and Candela ND:Yag lasers to target the hair follicles and permanently remove unwanted body hair.
This top of the line laser technology allows us to treat all skin tones and types without issue; however, despite how advanced our technology is, the treatments are still most effective on dark hair. Lighter hair such as blonde, red, or gray hair may see a slight reduction with laser hair removal treatments, but it is difficult to see more than a 30% reduction in unwanted hair growth.
In addition to our amazing laser technology, we also only employ highly trained, skilled laser technicians to perform your laser hair removal treatments. Their goal is to help you permanently remove unwanted hair, through customizing your laser treatments according to your individual hair growth and skin tone. Our friendly, knowledgeable staff will help you get the results that you want.
Simplicity Laser is the premiere laser hair removal provider in the Salt Lake area, and will help you get the results you want at a price that you can afford.
UNDERSTANDING YOUR NEEDS AND GETTING RESULTS
Every client is different, and that is why every treatment at Simplicity Laser is different. We tailor every laser hair removal treatment to your individual hair growth cycles, skin type, and hair color. Getting laser hair removal at Simplicity Laser is one of the best decisions that you can make. Why wait? Start getting permanent hair removal today!
Try out our services today with an introductory package and start seeing results.
CALL CENTER HOURS (MST)
Monday - Friday                 8:00 AM to 6:30 PM
Saturday                              9:00 AM - 3:00 PM 
SERVICES AVAILABLE