| | |
| --- | --- |
| | BOISE, ID |
BOISE, ID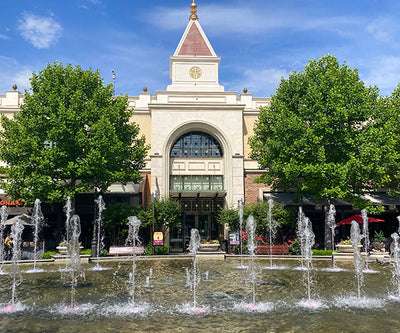 WHY SIMPLICITY LASER?
Simplicity has been offering effective laser treatments since 2009. With our extensive knowledge and expertise in removing unwanted hair we are able to provide our clients with
results that last
ADDRESS
3573 E. Longwing Ln. Suite 200, Meridian, ID 83646
Note: Located on the second floor of the Concierge building in front of the fountain, between Kona Grill and Grimaldi's Pizza.
CLINIC HOURS
Monday: 1 pm - 7 pm
Tuesday: 1 pm - 7 pm
Wednesday: 8 am - 7 pm
Thursday: 1 pm - 7 pm
Friday: 8 am - 7 pm
Saturday: 8 am - 3 pm
PHONE NUMBER
800.559.9138
Monday-Friday
7:00 - 6:30pm (MST)
Saturday
9:00am - 3:00pm (MST)
Sunday
Closed
| | |
| --- | --- |
| | SIMPLICITY LASER is the best laser hair removal provider in Boise, Idaho. |
Temporary hair removal solutions such as waxing, tweezing, and shaving leave you with nothing but pain, no time, and an empty wallet. That is precisely why it is time to make the switch to laser hair removal. Laser hair removal gives you permanent hair removal, eliminating the tedious upkeep that other hair removal treatments require.
Established in 2009, Simplicity is a leader in providing affordable and effective skin treatments and laser hair removal services in Boise, Idaho. Laser Hair removal is a safe and effective way to get rid of unwanted hair. By using only the most reliable laser technology, we are able to provide long-term results to our clients. Simplicity's state-of-the art lasers ensure comfortable and effective treatments for all skin types and colors.
The Candela laser is the most high end laser on the market. With different settings and adjustments to fit all skin tones and color. We only want the best products for our customers, and that is what we have. The Zimmer, is also a necessity in our clinics. This goes hand in hand with the laser, blowing sub-zero temperatures on the skin. This helps decrease sensitivity during each treatment. By using these machines, we make your laser hair removal experience comfortable and efficient.
In addition to our cutting edge laser hair removal technology, we also only employ highly skilled and trained laser technicians. Simplicity offers the best value in the industry through competitive pricing, highly skilled employees, and the best laser hair removal technology available.
Every treatment at Simplicity is uniquely tailored to the needs of our clients. We customize the laser settings according to your hair growth and skin tone to maximize the results of every treatment.
PROVIDING REMARKABLE RESULTS THAT LAST
You don't have to deal with all the consequences of temporary or traditional hair removal techniques. With our permanent solutions, you can save more while getting that flawless skin. You can be confident wearing those skirts and bikinis again. We know what you want, and that's exactly what we provide here at Simplicity. We'll remove unwanted hair from your body in the most comfortable and convenient way, and we'll keep them from coming back.
Who doesn't want less hair and more confidence when wanting to wear your favorite swimsuit? We have the services you need to have no second thoughts about showing some skin. Laser hair removal is the best way to get rid of hair. Our lasers can adapt to different body hair and skin tones. These treatments will lessen hair on the body, who doesn't want that? Laser hair removal the best!
We have great skin care products to meet your needs. With Simplicity's Restorative Gel that is great for post treatment care. Giving the skin the hydration and nutrients it needs. Our Desensitizing Gel numbs the skin prior to treatment to help you make your experience a comfortable one.
CALL CENTER HOURS (MST)
Monday - Friday                 8:00 AM to 6:30 PM
Saturday                              9:00 AM - 3:00 PM 
Services Available