Back to all
Why fall is the best time to start laser hair removal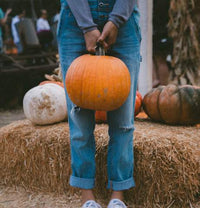 Between boots, apple-picking, and pumpkin spice everything, fall is the best. If you are considering throwing away your razor for hibernation season and growing a nice furry coat on your legs, think again. Fall is the best time to start laser hair removal.
Starting Now Means You'll Be Ready For Swimsuit Season
If you start now, you will have 9-10 months of treatments done by the time you dust off your trusty bikini for the summer. You might not be completely hair-free, but you'll be over halfway and have awesome results to show for it. Don't start thinking about swimsuit season in May; start now so you can feel confident and smooth next summer. 
Sunny Days Are A Thing Of The Past
Whether you are mourning the passing of summer or are itching to break out your stash of trendy scarves, you can celebrate your season-long hiatus from the sun. Sun exposure and laser hair removal don't mix well, so you can spend the fall and winter getting laser hair removal treatments without constantly worrying about accidentally getting tan or burned. 
Winter Clothes Hide Hair Growth
Once you start laser hair removal, your hair grows back in patchier. If these patches of hair bother you during the laser hair removal process, you can easily hide it behind cute sweaters and long pants.
Start Now To Be Ready For Next Summer!
It's time to never shave or wax your unwanted hair again, start laser hair removal treatments today with one of our introductory packages!