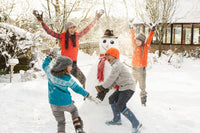 2015 was an amazing year for us, and it was all thanks to our amazing customers. As a thank you, we're doing a HUGE customer appreciation promotion.
The promotion that we are running this month is any a la carte membership for $29 a month. Below is a list of all of the qualifying memberships available for purchase.
In addition to this huge discount, we are proud to introduce Skinceuticals sample packs to our product lineup. You can now purchase a sampler of our most popular Skinceuticals products for $9.99!
The packs are designed to treat either oily or dry skin, and last from 2-4 weeks. This will allow you to check out exactly how the products work with your skin before you purchase, and it comes with a handy info-card to let you know what the products are doing for your skin.
If you bring back the empty sample vials, you can get 20% off the full sized product!
Also be sure to keep an eye out for a special Skinceuticals deal later this month via email.