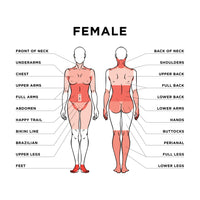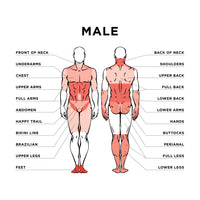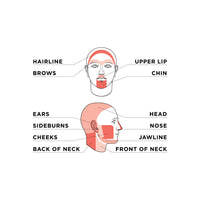 One-Year Full-Body Starter Package
Our most popular One-Year Full-Body Package is a great way to start laser hair removal on your full body! Treatments with a certified Simplicity technician take 5 to 25 minutes per treatment area. Simplify your life, save time and money, feel more confident and spontaneous! 

Once you have purchased your package, give us a call at 800-559-9138 to schedule your appointment. Limit one package per person. This package expires one year after the redemption date.  If you have purchased any single-area packages before--those areas are disqualified from treatment on this package. Multi-area packages are non-refundable once treatments have been started. 

The average woman spends 1,728 hours shaving her legs in a lifetime