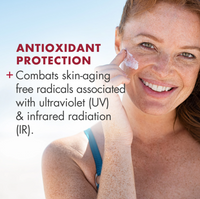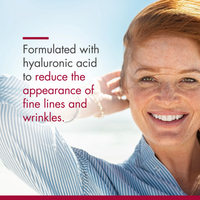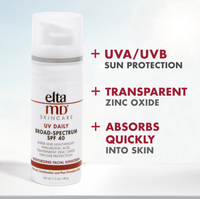 EltaMD UV Daily Tinted Broad-Spectrum SPF 40
Elta nailed it with this 3-in-one sunscreen. It acts as a tinted moisturizer, makeup primer, and sunscreen all in one. It is ideal for daily use on normal and combination skin and can be used after microdermabrasion; chemical and glycol peels; laser and IPL treatments.
It contains 9% transparent micronized zinc oxide to protect the skin from UVA (Aging) rays and delivers 40 SPF to the skin to protect from UVB (Burning) rays. 
It boasts:
9.0% transparent zinc oxide

Antioxidants help absorb free radicals

Hyaluronic Acid increases skin smoothness, softness and decrease wrinkles

Glides on easily and absorbs quickly into the skin

UVA/UVB sun protection

Fragrance-free, paraben-free, sensitivity-free and noncomedogenic

Beautiful natural tinted sunscreen
Ingredient Insights: Zinc oxide: Natural mineral compound that works as a sunscreen agent by reflecting and scattering UVA and UVB rays
Sodium hyaluronate (Hyaluronic Acid): Retains moisture and improves skin feel by reducing flaking and restoring suppleness
Tocopheryl acetate (vitamin E): Antioxidant that reduces free radicals to help diminish the visible signs of aging

The average woman spends 1,728 hours shaving her legs in a lifetime